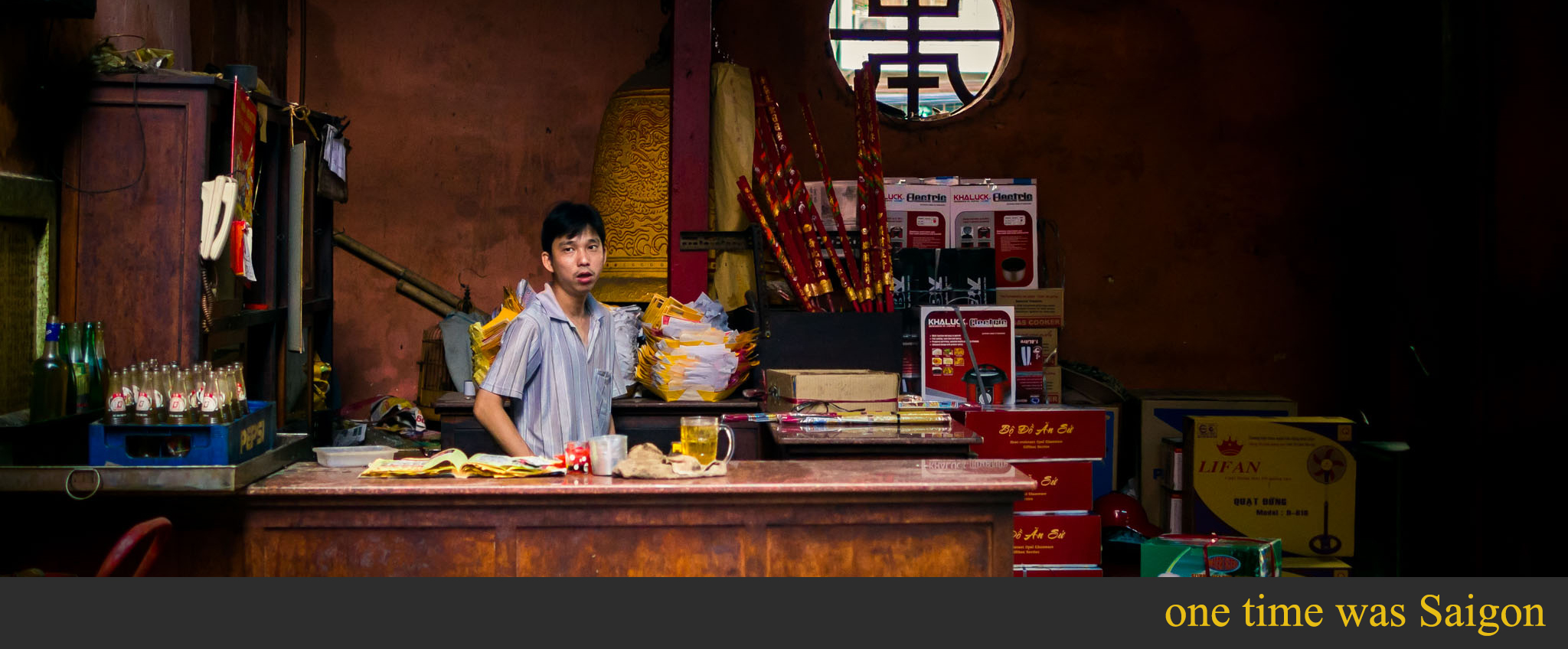 In my imaginary Saigon known as Ho Chi Minh City, was the place I dreamt of thanks to the movies I saw when I was a teenager, The Lover, Apocalypse Now, Good Morning Vietnam..
But Saigon is also well know for the 20 years Vietnamese War and before to go there I didn't know what to expect.
It is a chaotic city, with thousand of motorbikes that skip you suddenly while you are crossing the street, not mention that traffic lights don't work for most of the time.
Motorbikes are the principal way of transport, you can see a family, husband, wife, children, grandma together in one spot.  Usually women put the legs in one side, with a grace I never seen before, always wondering how they don't lose their balance.
There are many cycle rickshaws and old men try to convince turists to go with them for 1 hour tour.
Of course we did, and was the scariest experience of my life. You are in the core of the traffic, with cars, motorbikes, vehicles, without any protection. After a while I tried to convince myself that everything was going good, that locals know what to do, how to don't hit you, so I relaxed and I enjoyed the ride.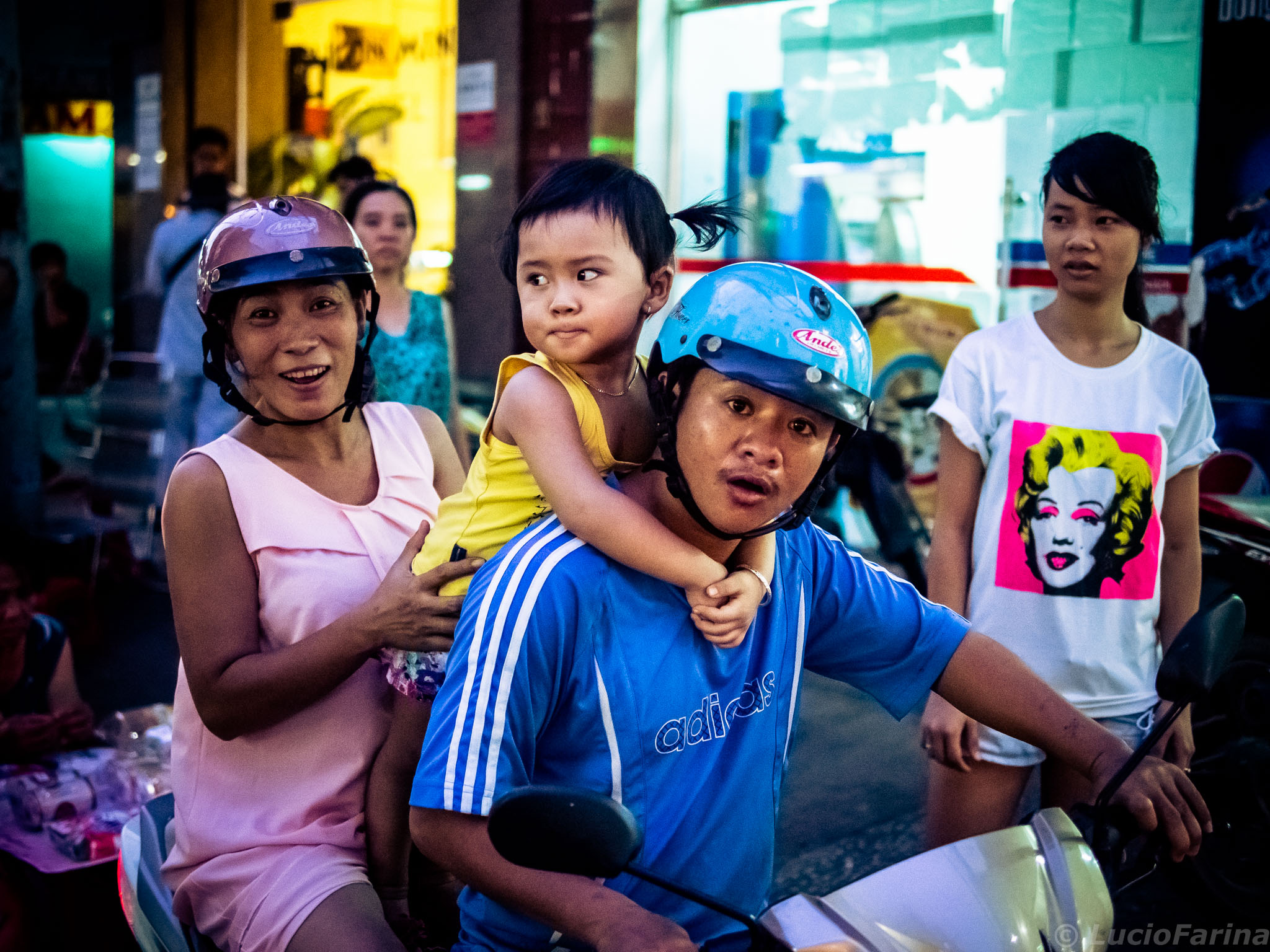 People are busy, everybody has something to do, a small business, they sell everything. There are a lots of street food vendors. A wok, a portable gas, few small stools, where you can stop, eat and go. To be honest we never tried one of those at the street level but we ate Pho almost every day in different places, they weren't luxury restaurants and it is better don't see where and how they cook food.
Who is wondering what the Pho is, I can answer you. Pho is a typical Vietnamese noodle soup, with flat noodles, broth, some herbs (usually onions, chilli peppers, cilantro, bean sprouts, and Thai basil. You can choose different kinds of meat and locals squeeze fresh lime before to eat. It doesn' t seem but it is fresh and delicious and you can become addicted of it.
For the full gallery go HERE