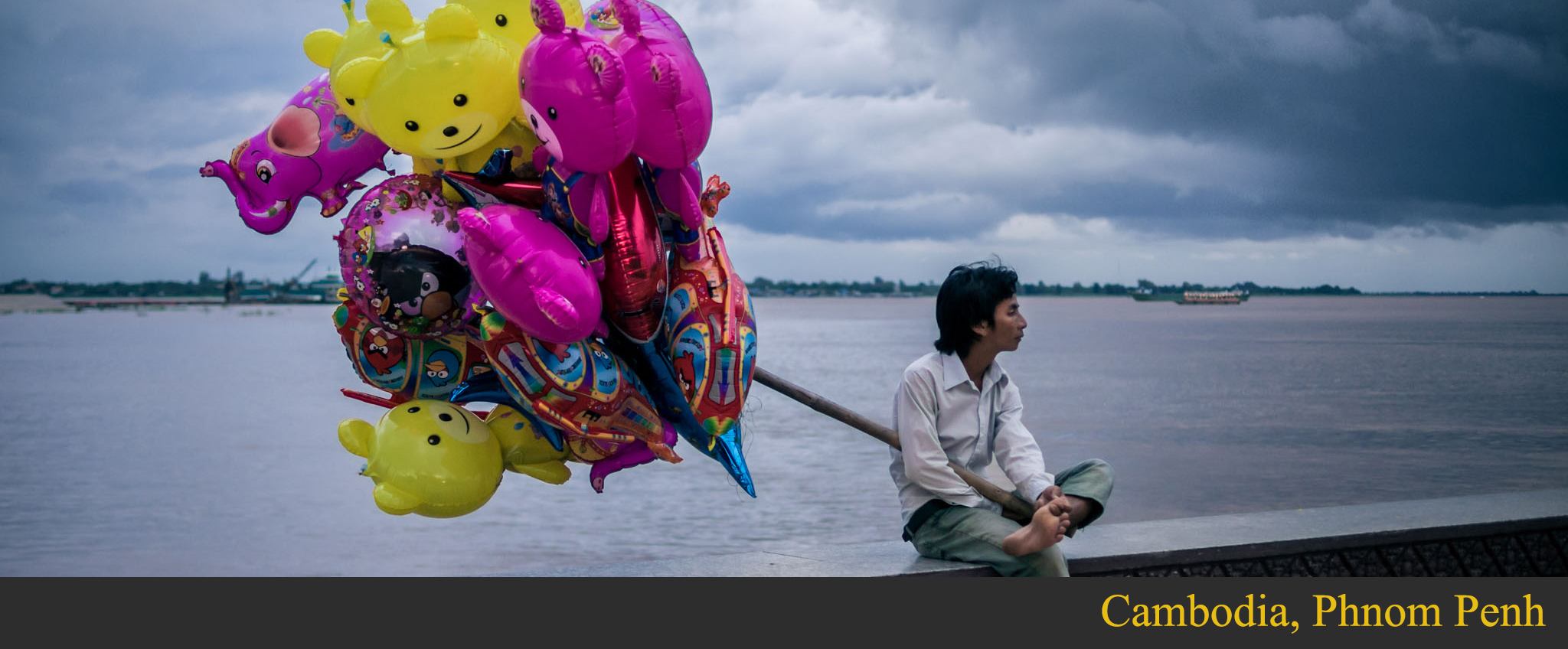 It was supposed to be Siem Reap instead was Phnom Penh, which was a nice surprise. Big public gardens, a riverside with high palms, full of bar, pub, restaurants and a vivid night life, an amazing sky where you can lose your eyes.  For the first time we saw a match of khmer kickboxing and a girl sniffing glue. There are markets everywhere, people sell everything they have, keeping hands and mind busy. Once again I asked myself if I was born in those countries like Cambodia, what local people think about tourists, which are their dreams, if they have one.
For the full gallery go HERE
For more photos about markets click the pic below.